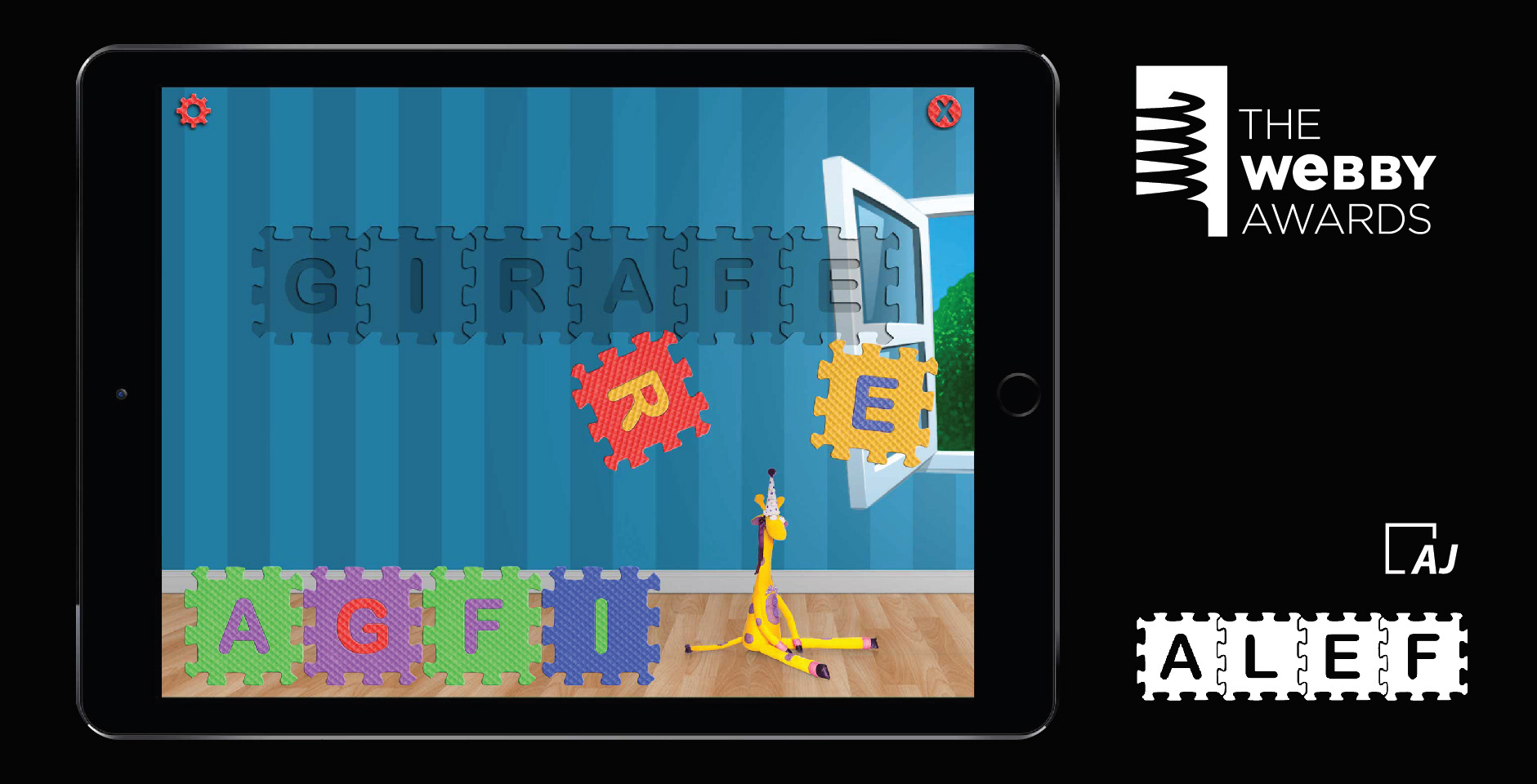 Children are taught to identify letters by dragging and dropping colorful puzzle pieces together. Parents can select a language (English, German, French, Arabic or Italian) and challenge their kids to construct words using the puzzle pieces! 
The app provides word categories, for example animals, which give children visual clues about the meaning of the word they are trying to spell. Parents can customize the words themselves, opening the door to a world of possibilities: names, places, household items, etc. When the word has been put together correctly, a jingle will celebrate the child's success. Hooray! 
You don't need to be a developer to build edutainment apps and games! Alef was built with the CitrusAJ* engine and builder.
The CitrusAJ tool is incredibly easy to use and allows anybody to construct edutainment experiences using a drag and drop builder. All the goodies you need to create top-notch games and apps (minus the coding and techie stuff).