AJ provides integrated value-focused digital consulting services, from strategy through to implementation, derived from long term relationships with major multinational and regional clients, bringing value and lasting impact through quality, motivated professionals with deep expertise in selected industries.
AJ's technology practice focuses on digital transformation that is enabled by unique technology innovations.  AJ's award winning technologies span cloud, mobility, social media, artificial intelligence, new media and other disruptive technologies.
AJ's strategy practice has unique capabilities in digitally transforming businesses & solving their toughest challenges through innovative approaches, best practice methodologies and thought leadership.

We are a specialist, results-focused,
award-winning
, strategy, technology and design consulting firm.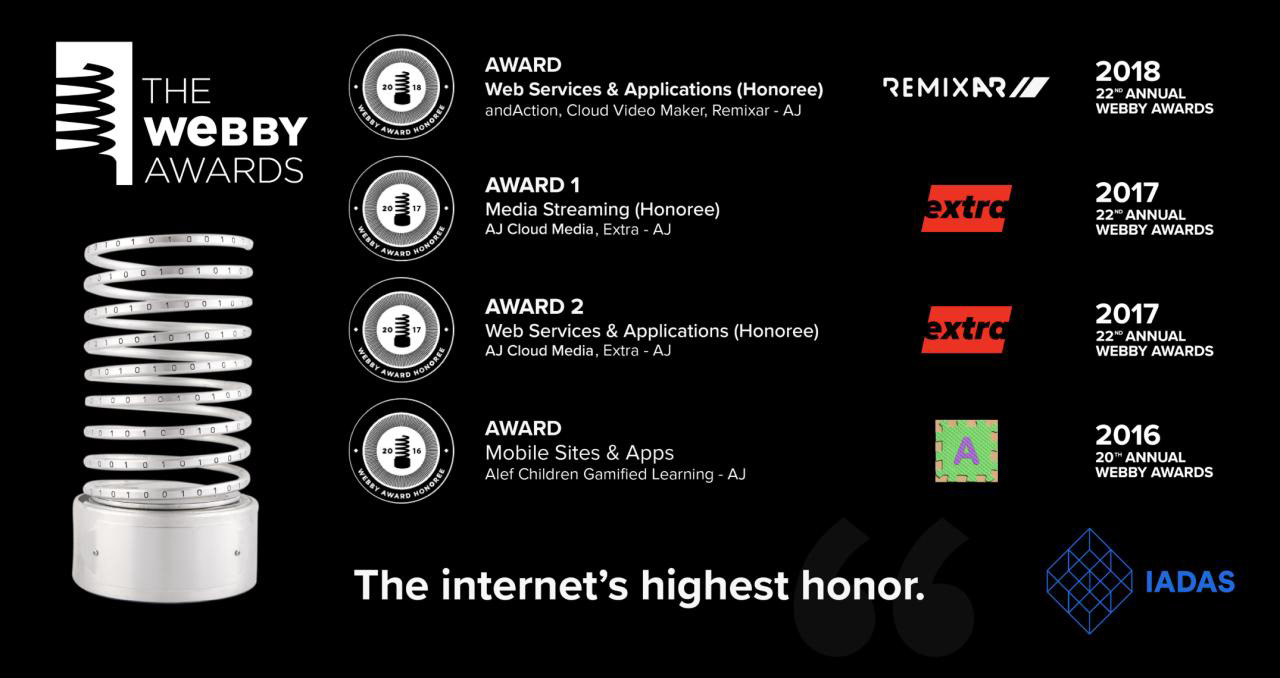 About The Webby Awards
Hailed as the "Internet's highest honor" by The New York Times, The Webby Awards is the leading international award honoring excellence on the Internet, including Websites, Film & Video, Advertising, Media & PR, Mobile Sites & Apps, Social and Podcasts & Digital Audio. Established in 1996, 
Webby Winners are selected by The International Academy of Digital Arts and Sciences (IADAS), a global organization of industry experts and technology innovators.
Alpha (uppercase Α, lowercase α; Greek: Άλφα Álpha) is the first letter of the Greek alphabet. In the system of Greek numerals it has a value of 1. It was derived from the Phoenician letter Aleph . Letters that arose from Alpha include the Latin A and the Cyrillic letter А. Aleph is also the first letter of the Arabic alphabet.
Juliet is one of the title characters in William Shakespeare's Romeo and Juliet, the other being Romeo. She is the daughter of old Capulet, head of the house of Capulet. The story has a long history that precedes Shakespeare himself.